Latest Knife & Gun Crime News

KnifeCrimes.Org are really proud to announce, that this Summer our Binit education programme will be delivered through Westley's Weapons Awareness...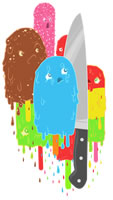 Binit...is the new education programme by KnifeCrimes.Org which will be rolled out to Schools and Young Peoples' Organisations. We ask all teachers, group leaders, parents, friends and family to ask the young people to design their own unique printable art work, using a positive view on how Knife, Gun and Violent Crime is affecting their lives, and that of their communities.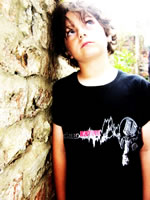 We ask all young artistic, computer users or groups, to send us their designs. We will choose a winning entry and have their design printed on a T-Shirt or item of their choice at the end of Summer 2015. You could even run your class...End of Term Competition and make a joint entry to raise awareness.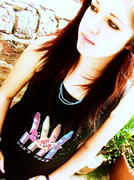 We are pretty much the same as you! We feel violent youth crime can be prevented and that those who carry and use Knives or other weapons on our streets must be deterred. We believe that education in Schools is the best weapon against crime! If you are an aspiring young artist, aged between 7 & 21 years old...you can help shape the views of others through art of why we want safer communities.

'2 Smart'...the Essex Police Award winning project that in 2008 expanded it's programme to cover Alcohol, Drugs, Bullying and Knives. The project was previously known as '2 Smart 4 Drugs' but in recognition of growing crime trends and keeping pace with young peoples education needs, the project expanded to encompass the foregoing key issues.
KnifeCrimes.Org partners this project which includes 'Westley's Weapons Awareness' delivering powerful messages to reduce alcohol and drug misuse, raising awareness to the long term hazards that can often lead to crime and violent behaviour. Supported by Community Safety Partnerships and others...
The project has a dedicated website


'2 Smart' was originally rolled out across the entire County of Essex including Southend and Thurrock unitary areas. In excess of 80% equating to 15,000 year 7 School Pupils aged 11-12 years old attended the 2008 Roadshows, forming part of their Personal, Social and Health Education Programme at School in the curriculum. The '2 Smart Roadshow' programme provided a 90 minute lively mix of music, dance, comedy, theatre and role model depiction to educate 11-12 year olds around the County of Essex. Currently KnifeCrimes.Org are working with Essex Police to deliver 'Westley's Weapons Awareness' in Schools in partnerhsips with '2Smart4 Knives' the dedicated page shows a film called A Mother's Story: www.2smart.co.uk/knives
IT DOESN'T HAVE TO HAPPEN (IDHTH)...is a National Anti-Knife Crime Campaign, which has a range of free resources and information materials available for you to use in your

local anti-knife crime activities. The IDHTH resource material is suitable for peer-to-peer activities for 10-16 year olds and projects with a focus on tackling 'Knife Crime!'

By clicking on the 'IDHTH Logo' it will take you through to our resources page, where you can access and download information to help with your local campaign.

COUNT ME IN...TOGETHER WE CAN STOP KNIFE CRIME! CARRYING A KNIFE TAKES AWAY CHOICES. DON'T LET SOMEONE ELSE TAKE AWAY YOUR CHOICE. Latest 'Anti-Knife Crime' Campaign, building on existing campaigns. Full information on 'Children & Young People's Resources' page.
---
NICK FARRARI - LBC RADIO...After two police officers were stabbed during a routine bus ticket check in Ealing, Nick Ferrari is asking whether we should be arming our police.

He spoke to Sky's crime reporter Martin Brunt, Deputy Mayor in charge of Policing Kit Malthouse and Ann Oakes-Odger, whose son Westley was murdered in an unprovoked knife attack: www.bbc.co.uk/news/uk-england-london-12003691
---
Guns - Knives - Gangs - Crews
Mix drugs into the above as the main ingredient and you have the complete 'violent cocktail'. Gun crime, knife crime dead children, read the following article on Guns, Knives, Gangs and Crews...
Need Help? Visit our 'Bereaved Resource'...
Read the bereaved families resource now...
---
Tragic Mother Melanie Hopwood - Accused 'Acquitted!
Grieving mother Melanie Hopwood's son, Tommy Jones was murdered in Beckton. After the Trial was Adjourned the family later felt another layer of pain at the shock 'Acquittal' of the accused...

Full article on trial delay...
---
There must be no "Soft Options".
What does it feel like to lose a child to a knife murder?

"Without reservation 'Violent Offenders' need a harsh lesson when being sentenced, to send out a clear message in order to curb the current knife culture". - Ann Oakes-Odger

Read more on no "soft options".
---
E. & O.E.